A New Garden Guide is coming – make sure you're on the mailing list so you know the moment it's available. Learn where to get the supplies and accessories, how to make some key items (including all the tables!) and what plants bring all the right spookiness and color to your Halloween mini garden. And a whole section on decorating containers. All of these fairy gardens are lighted and have glowing features too — so they're fun even when you turn out the lights! Great as a centerpiece for your holiday party, or next to your pumpkin for the trick-or-treaters to marvel at.
More great miniature food and even an amazingly real pumpkin carving scene from my friend at The Mouse Market.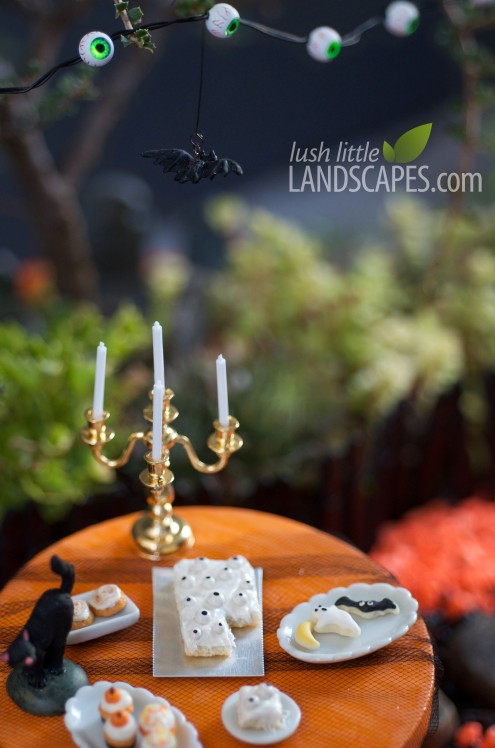 Googly eyed cake and spooky cookies! How fun is that?
My cat decided to supervise part of the photo shoot – use the back of his head for scale.
More photos and detailed how-to instructions to come in the Halloween Garden Guide. Be sure you're on the mailing list to get it the moment it's ready.