The Secret to Making Perfect Miniature Garden Paths
Most miniature gardens need a path through them – something that makes them look "lived in." And that path can be made with flat stones or tiles – or it can be left as dirt. Here at Lush Little Landscapes, I like to fill every tiny spot so dirt is not showing – to make the garden look like it's been growing for a long time and well-tended. So any spot where dirt is showing, including an entire path, I like to fill with gravel. But where do you find gravel small enough to look correct in a tiny garden?
The Aquarium section of the Pet Store. Yes, really. And IKEA sells some small gravels as vase filler, too.
There are dozens of colors and one will work well with your garden. Consider what you're going for in your overall design when choosing colors. Sometimes you want natural…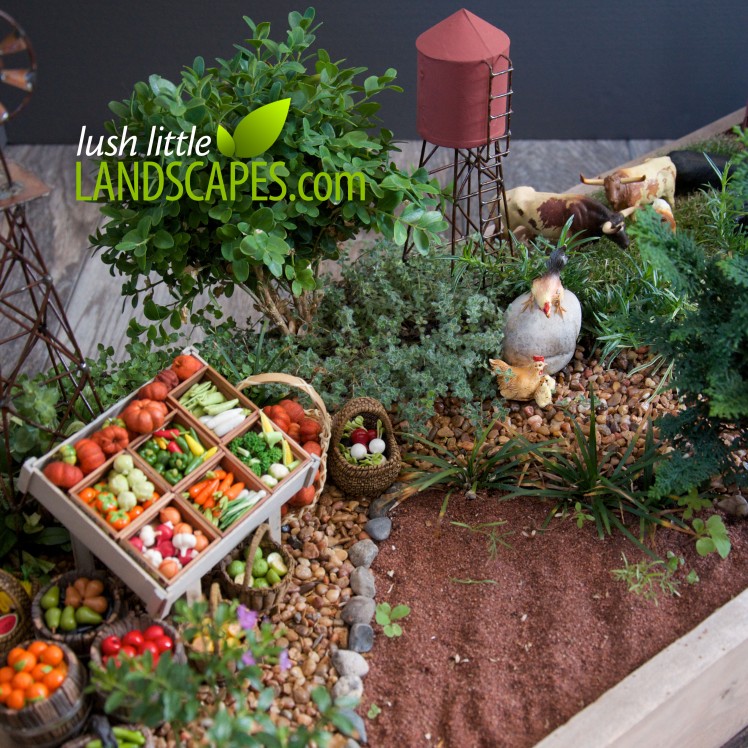 Natural-colored aquarium gravel (pet store) and brown decorative sand (IKEA vase filler).
And sometimes the starkness of black and white…

White aquarium gravel around light stepping stones creates a filled-in path, black aquarium gravel under the lanterns create a clean look (better than exposed dirt) and at the bottom of the pond the black gravel creates depth.
Here's the prettiest idea I found for water…

Crushed glass "water" (IKEAÂ vase filler) and white aquarium gravel filling around the stepping stones.
There are lots of colors available. Sometimes choosing a bright color (or colors) is the way to go…

There are lots of colors available – and here is a bit of fun for Halloween with an Orange and Black aquarium gravel path, with the black filling in around a dark flat stone path.